Kollam Tourist Places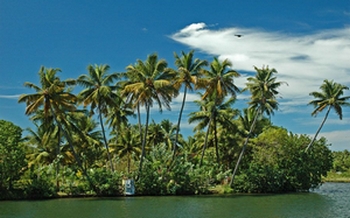 Kollam, city built on the banks of the Ashtamudi Kayal(backwater), in the 9th century. Kollam is an important business town. Cashewnut industries and Handloom gave Kollam, its fame. Kerala's largest Fresh water lake 'Ashtamudi' is in Kollam district. Kollam is the entrance to the famous backwaters of Kerala. Tourist Season is from August to March.
Access - Air : International Airport, Thiruvananthapuram 71 km away. Rail : Kollam Railway Station. Road : Facility of KSRTC and Private Vehicles.
Kollam has some of the exotic beaches of Kerala like Thirumullavaram Beach and Kochupilamoodu Beach. Kulathoopuzha, Palaruvi, Chenthurni, Thenmala etc are some of the tourists places in and around Kollam.
health prose
Toursist Places