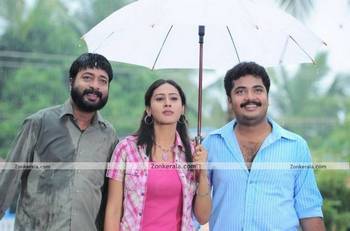 Bombay Mittai
Director:
Ummar Karikkad
Producer:
U Pradeep, Rajesh Malakka
Banner:
IMM Films
Distribution:
Gokulam Gopalan of Sri Gokulam Movies
Story, Screenplay, Dialogue:
Nizam Rawther
Music Director:
Paris V Chandran
Cinematography:
Loganathan, Lal Kannan
Cast:
Vinu Mohan, Harisree Ashokan, Amar Singh, Dimple Kapadia, Suraj Venjaramoodu, Neelambari Perumal, Jagathy Sreekumar, Machan Varghese, Kalasala Babu, Indrans, Kochu Preman, Kottayam Nazeer
Bombay Mittai features Vinu Mohan and Harisree Ashokan in the pivotal roles. The film is directed by the debutant director Ummar Karikkad.
Bombay Mittai story revolves around two youngsters who want big money through any possible way.
Bombay Mittai is produced by U Pradeep and Rajesh Malakka under the banner IMM Films and is distributed by Gokulam Gopalan of Sri Gokulam Movies.