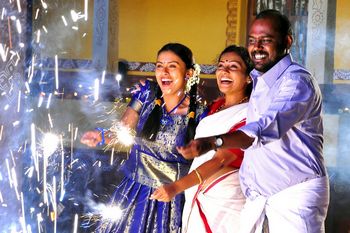 Vairam
Director: M A Nishad
Produced by: N Siva Rao
Scripted by : Cherian Kalpakavady
Banner: Cinema NSR India
Cinematographer: Sanjeev Sankar
Lyrics by: Girish Puthanchery
Music by: M Jayachandran
Cast: Pasupathy, Suresh Gopi, Mukesh, Kalabhavan Mani, Jayasurya, Samvrutha Sunil, Dhanya and Meera Vasudev
The upcoming Malayalam movie Vairam is said to be based on some real life incidents. Vairam is a father's fight for justice after his daughter is brutally molested.
Pasupathy plays the role of Sivarajan, an officer in a bank in Kerala, originally a Tamilian, married to a Malayali, Devi (Meera Vasudev). Sivarajan and Devi has only one daughter Vairamani, played by Dhanya, who becomes a victim of brutal molestation.
Sivarajan tries to nab the culprits but soon learns that he has to take on some powerful people. Suresh Gopi plays the role of a lawyer who takes up this issue. Samvrutha Sunil plays the role of a journalist, while Mukesh and Kalabhavan Mani are cops investigating the case.