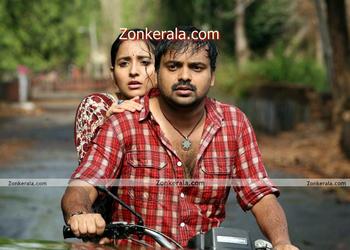 Sevens
Direction:
Joshie
Banner:
Pavithram Creations & Zion International
Producers:
Santhosh Pavithram & Sajay Sebastian
Script & Dialogues:
Iqbal Kuttipuram
Cinematography:
Ajayan Vincent
Music:
Biji Bal
Cast:
Nadiya Moithu, Kunchako Boban, Asif Ali, Nivin Poly, Vineeth Kumar, Rajath Menon, Vijeesh, Aju Varghese, Bhama, Rima Kallingal, Manian Pillai Raju, Mamukoya
Directed by the renowned director Joshie, Sevens is the story of seven youngsters who are very close friends. This is the first time Joshie directs youngsters.
Nadiya Moithu who returned to Malayalam films with the recently released 'Doubles', is also acting in this movie. Nadiya Moithu plays the role of a cop in the film.