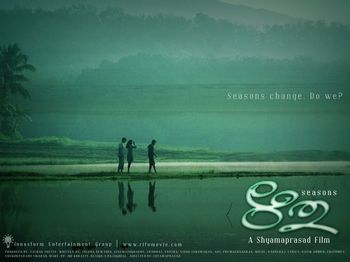 Ritu
Directed by : Shyamaprasad
Produced by : Vachan Shetty
Written by : Joshua Newtonn
Starring : Asif Ali, Rima
Music by : Rahul Raj
Cinematography : Shamdutt
Editing by : Vinod Sukumaran
Ritu is a Malayalam movie directed by national award-winning filmmaker Shyamaprasad. The film's original screenplay is written by international award-winning writer Joshua Newtonn.
The story follows the lives of three childhood friends: Sarath Varma, Varsha John, and Sunny Immatty. The trio were almost inseparable as friends and they grew up in the same neighbourhood in their love, bonding, and innocence. They shared one single dream of journeying together in life forever. But, in reality, were they within what they believed what they were?
The film is expected to be released on August, 2009.