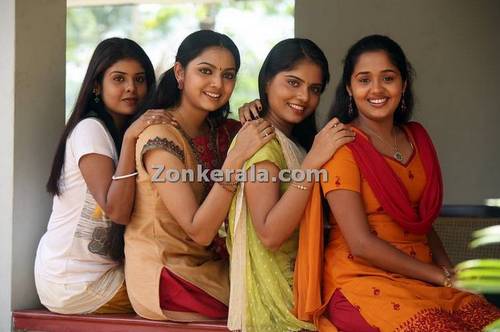 Rahasya Police
Cast: Jayaram, Samvritha Sunil, Sindhu Menon, Mangala, Ayilya, Sivani, Riyaz Khan
Director: K. Madhu
Scripts : S N Swamy,
Rahasya Police is a forth coming Malayalam movie from K. Madhu. This investigative thriller has Jayaram in the lead role. Five heroines are there in the film : Samvrutha Sunil, Sindhu Menon, Ayilya, Mangala and Sivani.
Jayaram will feature in double roles in this movie. Jayaram's first role will be that of a funny cop, while the second role will be as a goonda called Chalai Mani. There are rumours that Jayaram is not in double role, but in triple role in this film, third as a CBI officer.
Rahasya Police is also rumoured to be based on Peter Sellers 'The Pink Panther' series.