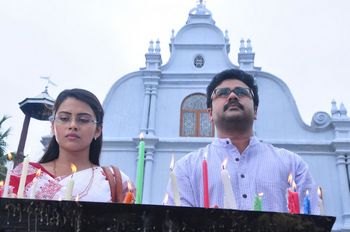 Orma Mathram
Director:
Madhu Kaithapram
Banner:
Horizon International
Producer:
Doha Rajan
Story:
Rahim Kadvath
Screenplay & Dialogue:
C.V.Balakrishanan
Camera:
M J Radhakrishnan
Music:
Kaithapram Viswanathan
Lyrics: Kaithapram Damodaran Namboodiri
Cast:
Dileep, Priyanka, Nedumudi Venu, Jagathy Sreekumar, Lalu Alex, Manoj K Jayan, Edavela Babu
Orma Mathram by director Madhu Kaithapram, has Dileep in the leading role. This is Madhu Kaithapram's third directorial venture after Ekantham and Madhyavenal. Doha Rajan produces the movie under the banner Horizon International.
Dileep acts as Ajayan, a subordinate to Jagathy Sreekumar, who is a lawyer named Warrier Vakkeel. Priyanka plays the role of Dileep's wife Safia in the film.