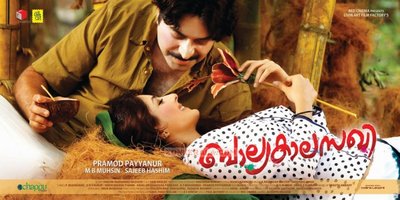 Balyakalasakhi
Director:
Pramod Payyannur
Banner:
Living Arts & Aesthes Media
Music:
Shahbaz Aman
Art Director:
Santhosh Raman
Star Cast:
Mammootty
Vaikom Muhammed Basheer's famous novel Balyakalasakhi is becoming a movie. Mammootty will act as the hero Majeed in the movie.
Directed by Pramod Payyannur, the film is produced under the banner of Living Arts & Aesthes Media.
The story of Balyakalasakhi revolves around Majeed and Suhra who are childhood friends and are in love.