Veettilekkulla Vazhi Updates: Dr. Biju with Prithviraj
12 Jan 10, 09:28pm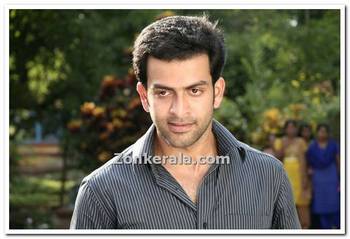 Prithviraj after completing Manirathnam's Raavan went away to Leh in Ladakh to join the film Veettilekkulla Vazhi.
Dr. Biju who made good films like Saira and Rama is now making a road movie. Veettilekkulla Vazhi is a travel film shot in Ladakh, Jaipur, New Delhi, Mumbai and Kerala.

The film is the story about a five year old boy in search of his parent. Prithviraj plays a jail hospital doctor who accompanies the boy on his journey. The film also has Indrajit, Nedumudi Venu, Kiran Raj, Praveena and many others in the cast.

Ace cameraman M. J Radhakrishnan will be using a Panavision camera to shoot the film. This genuine film is produced by BC Joshy who produced Mohanlal's hit film Madambi.

Dr. Biju's debut film Saira was shot at a budget less than a Luxury car. It was received very well outside Kerala and was even screened at Cannes. This investigative movie which had Nedumudi Venu and Navya Nair has been appreciated with many awards and is considered by every viewer as one of the most entertaining film that year.

However the film had no distributor as it was associated with Parallel cinema. Dr. Biju who hasn't worked in any films before he ventured into his debut is now a hot cake among producers as his films had a miniscule budget but reaped awards and raised big money.

Zonkerala wishes Dr. Biju for his undying endure to make good films.