Thomson Villa : Ananya plays Nanny
7 Feb 13, 08:03pm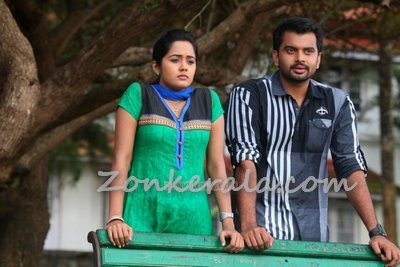 Directed by: Abin Jacob
Written by: Dennis Joseph
Banner: Unite Movie Makers USA
Music: S.P Venketesh
Lyrics: ONV Kurup
Starring: Ananya, Hemanth Menon, Lena Abhilash, Sarayu, Sreelatha, Master Gaurisankar


Thomson Villa is an upcoming Malayalam movie starring Ananya in the leading role. She play the role of Sheelu, daughter of a business tycoon based in Kochi.

Sheelu's father, due to various reasons, finds his business in tough times. Their family income also comes down. Sheela was forced to take up some job to make both meets end.

Sheelu becomes a nanny, teaching music to Thomson, son of Sheela-Paul couple. On reaching Thomson Villa, she finds out many secrets. She finds herself in a bitter position. Her neighbor Sevy (Hemanth) helps Sheelu to overcome the problems that followed. The rest of the film presents the efforts made by Sevy and Sheelu to expose the mysteries associated with the Villa.

Thomson Villa is scripted by Dennis Joseph and is directed by newcomer Abin Jacob. Six year old Gaurisankar does a key role in the film as Thomson.
Thomson Villa Stills