Teja Bhai and Family: Prithviraj in a comedy role
26 Sep 10, 11:57am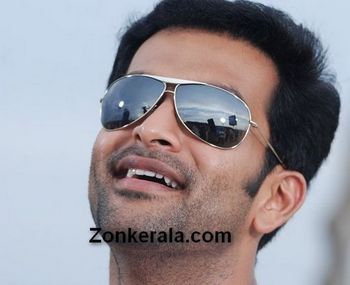 Star Cast: Prithviraj
Script, Direction: Deepu Karunakaran
Produced by: P K Muralidharan and Santha Murali
Banner: Anantha Vision

Malayalam Youth icon Prithviraj is trying his luck in a comedy role in his upcoming Malayalam movie Teja Bhai and Family. The film is directed by Crazy Gopalan fame director Deepu Karunakaran.

This is the first time the young superstar is doing a full length comedy entertainer. The film which is expected to be a comedy thriller will hit the floors by January 2011.

The script of the film is by the director Deepu himself. P K Muralidharan and Santha Murali of Anantha Vision will produce the movie. They have earlier produced Prithviraj's superhit movies Classmates, Chocolate and Robinhood.

Prithviraj admits that Theja Bhai's script is one of the best he had read in recent times. The other details and cast and crew of the movie are yet to be finalized. Teja Bhai is expected to be a different experience for Prithvi fans.