Swapnamalika : Mohanlal turns writer
8 Apr 10, 10:57am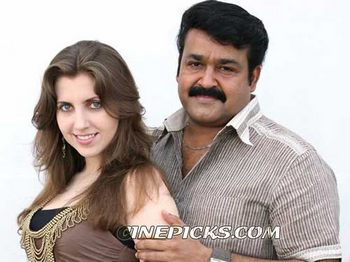 Mohanlal starrer Swapnamalika started off with zest that was lost in the middle. The story of the film is written by the superstar himself and it was also heard earlier that the actor who had earlier sung songs and produced films wanted to take up direction for this movie.

The early portions of the film were shot at Haridwar. During the production Mohanlal seemed to have got tired with the shooting of film, making it hard to finish the movie.

Director Devaraj has made some key changes in the screenplay, which don't require the superstar to be present in many scenes. He has now successfully brought the movie near completion. The remaining shoot is at Ottapalam.

The film which has been in production for a while features Mohanlal as Dr. Nair who is back to India from U S, to make a presentation on cancer and spirituality. On the way to Varanasi, he meets a woman, Radha Karmel, who wants to perform the last rites of her husband. Inspired by Radha, Dr. Nair takes up a journey to Kerala to find his roots.

Swapnamalika stars foreign actress Elena. She plays the character Radha Karmel who meets Mohanlal's character at Varanasi. Elena is surprised by Mohanlal's, extremely grounded and down to earth character despite being a superstar.

S Suresh Babu pens the screenplay for the movie while M G Sreekumar is the music director. Lyrics are written by Aparna Karimpil.

Swapnamalika will adorn theatres in the second week of October.