Samrayjan II: Son of Alexander
3 Apr 13, 04:19pm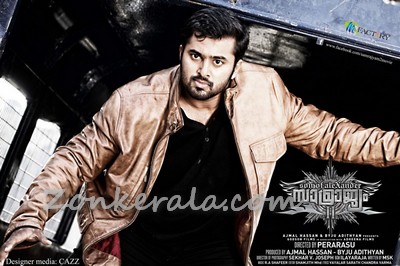 Directed by: Perarasu
Written by:MSK
Producers:Ajmal Hassan, Byju Adithyan
Banner: Godson Films, Adheena Films
Cinematography: Sekhar V. Joseph
Editing: Samjith Muhammed
Music: R. A. Shafeer
Background Score: Ilaiyaraaja

Starring: Unni Mukundan, Akanksha Puri, Vijayaraghavan, Devan, Manoj K. Jayan, K.C.Shankar, Suman


'Samrajyam II - Son of Alexander' is the second part of mega hit Mammootty movie 'Samrajyam'. The film is directed by Perarasu. Samrajyam II is produced by Ajmal Hassan and Byju Adithyan under the banners of Godson Films and Adheena Films.

This film is the story of Jordan, the son of Alexander. Unni Mukundan dons the pivotal role of Jordan. Akanksha Puri is the female lead. Vijayaraghavan, Devan, Manoj K. Jayan, K.C.Shankar and Suman play other leading characters.

Sekhar V. Joseph handles cinematography, Samjith Muhammed does editing. Music is composed by R. A. Shafeer for the lyrics of Sarath Vayalar. Background score is done by Maestro Ilayaraja.

Jordan is unexpectedly taking over his father's empire after 13 years. The film starts with Jordan's journey from his father's graveyard. Alexander's close aid Khader takes Jordan to Dubai and provide him good education. Jordan becomes a business tycoon.

On a business trip to Kerala, he is haunted by the memories of his father. Circumstances forces him to take his father's path and the incidents follows form the crux of the story.

Renowned Tamil director Perarasu's makes his presence known in Malayalam too through this film. Madhu and Vijayaraghavan reprises their role in the original.

Let's hope Samrajyam II also becomes a mega hit. All the best for the team.
Samrajyam II - Son of Alexander Movie Stills