Ritu Preview
19 Jul 09, 02:06pm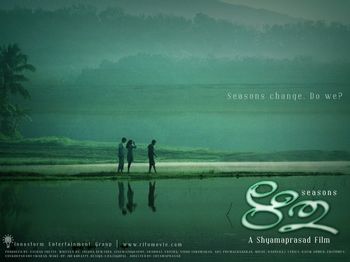 Upcoming flick Ritu is directed by Shyamaprasad who has earlier directed Kallu Kondoru Pennu, Agnisakshi, Bokshu the Myth, Akale and Ore Kadal. Shyamaprasad who also is the head of Amrita TV is a famous filmmaker. Earlier he has adapted stories for his small screen work and movies.

Ritu tells the story of friendship that prevails in changing social situations. Sarath Varma, Varsha John, and Sunny Pyndath are child hood friends. They dreamt of traveling together in life's journey. These characters confront a situation where they face the question, who they are?

The cast is all new faces. The makers initially approached Prithviraj for the lead role, but later finalized newcomers.

The script is written by Joshua Newton. Music is by Rahul Raj.

The shooting of film was completed in 23 days. Post production works of the film are progressing. Ritu is scheduled to bang screens on July 24.

Innostorm Entertainment Group is the producer of Ritu.
Ritu Photo Gallery