Pathiramanal: Unni Mukundan & Remya Nambeesan in the lead
9 Jul 12, 09:56am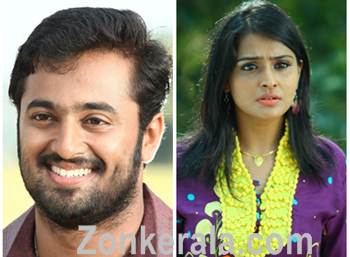 Director: M. Padmakumar
Written by : Babu Janardhanan
Lyrics: Vayalar Sarath
Music: Afsal Yusuf
Cinematography: Manoj Pillai
Editing: Samjith
Cast: Unni Mukundan, Jayasurya, Remya Nambeesan, Kunjan, Bhagath, Shalu Menon, Jyothi, P. Balachandran

Directed by M. Padmakumar, Pathiramanal is the story of a young man, who returns to Pathiramanal, to take revenge for his father's murder. Unni Mukundan play the protagonist. Remya Nambeesan is the female lead.

Jayasurya plays the role of the father. Jayasurya was expected to do the role of both the father and son. He had finished shooting in the earlier schedule held in Marayur. But he got injured in an accident while shooting for another film. So Unni Mukundan replaced him for the role of the son, Eldo.

Eldo returns to Pathiramanal to find out the man who killed his father in front of him and take revenge, after 20 years.

Babu Janardhanan has written the screenplay for the movie. Vayalar Sarath - Afsal Yusuf team manages the music department. Manoj Pillai handles cinematography and Samjith is the editor.

Pathiramanal started its next schedule in Alappuzha.