Musafir starring Rahman and Mamta to grace theatres soon
18 Mar 09, 04:17pm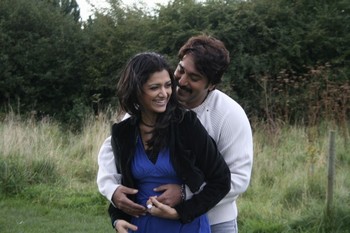 Director duo Pramod Pappan's big budget film Musafir, starring Rahman and Mamta Mohandas in the lead, is expected to grace theatres soon. The entire shooting is completed and the director duo is working on their next film Black Stallion.

Rahman, who made a comeback to Malayalam with Black starring Mammootty, is doing a single hero role in Malayalam after a long period. He has earlier done Abraham Lincoln a two hero film with Kalabhavan Mani. This film is alleged to have striking resemblance with a hit Bollywood film.

Two times National Award winning actress and dancer Shobana will appear in a cameo role in Musafir.

Bala has an important role in this film which is being shot in Dubai, London and Cyprus. The screenplay is based on a story written by the producer Suneer Hamza.

HD camera is used for shooting this film which has got a lot of visual effects.

The songs are now available on television have impressed the youth, which is the target audience for this film. The beauty of the location and the actress are the factors which producer and distributors believe to push people into theatres.

Dialogues are by Babu Janardhanan. Shoukath Lensman handles the camera.

Rahman is set to join Viji Thamby's new Suspense film.

Pramod and Pappan are brothers who made their entry into Malayalam film industry as still photographers. Before that they were creating advertisements. When Mammootty gave his date they made their first feature film Vajram. It didn't do well in box office. These directors are infamous for their over use of flashes and other visual gimmicks in their films. Their films are purely for the entertainment factor and it lacks sentimental value.

The film is a musical action thriller with six songs. Ouseppachen, M.G. Radhakrishnan, Shahbas Aman and Balabhasker are the music directors.

After a while, Mamta Mohandas returns to Malayalam as heroine through Musafir. The film is produced by Suneer Hamsa under the banner of Indis Creations.

Musafir Photo Gallery