Doctor Patient Review
20 Jun 09, 07:01pm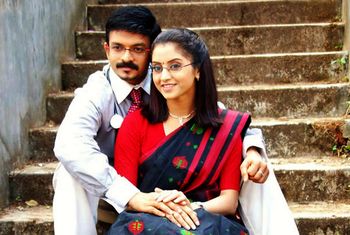 Anyone can direct a film if given proper support, but to convey his point to audience need skill. It needs talent to engage them and still more talent to make his product entertaining to public.
This film lacks a script. It feels like director shot the film with one line.
This note being called a review, I have to write some part of story. As your wish here it goes. Jayasurya is the doctor who comes to take charge in mental hospital. Introducing a hospital, where there is only one doctor, lot of patients, and all celebrity patients in ward 6. The rest of first part is similar with Thaalavattam and the second part is Thalavattam with a positive end.
Suraj does the part of Jagathy in Kilukkam. Jagathy, Maniyan Pillai Raju, Bijukkuttan are all wasted.
If there's a scale to measure entertainment value of films …………
The story has no flow, while the film is full of flaw.
Camera by eminent M.J Radhakrishnan is fine. Editing is ok.
Jayasurya looks handsome.
1.25 / 5
Thanseer M.A