Currency Review
8 May 09, 09:17pm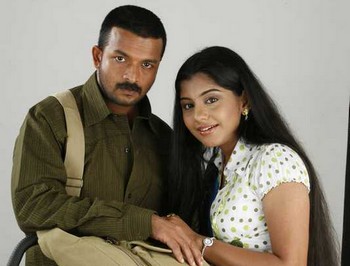 Starting with good things related to film; the poster design was excellent which created much expectation about the film. The name selected for the movie was good. The film contained the seed of an idea which could have been developed into a good thriller.
The painful truth
The whole film looked like an unbounded book with pages scattered all around. The director has needled a romance track with Meera Nandan, a comedy track with Suraj Venjaranmod and a sentiment track which made audience search for air.
As always the main problem with the film was with script. Things could be expected before it really happens. The director could have used some experts in judging the script. If the script was done by someone else the film would have been much better. The film is showing Lotto lottery tickets in today's scenario which degrade its authenticity.
The character creation, the art objects all look out of place. The film could have engaged the audience if it were less cinematical and more rougher. If the director had a vision it would have satisfied at least one class of audience. Swati Bhaskar being soo particular about many things and having enough experience had failed this time.
Some locations showed in scene looks awkward for that particular situation.
The single biggest problem from technical department was from editing. It lacked pace and couldn't bind the story together.
The cinematography had certain problem catching the sunny scenes. If that feel were used in the movie entirely it would be ok and would have made a statement about the film.
Jayasurya and Mukesh were producing their routine stuffs. The acting was less than perfect. The heroine Meera Nandan didn't made a mark and failed to impress in her second chance. But it can't be blamed alone on her. The film was soo loosely packed that audience could feel it from the very beginning. The character presented by actor with the look of sketched hero in Manorama weekly, perform as enforcement officer gives audience the feel of films which doesn't belong to grade A. He has an assistant girl who acts like a computer programme. Suraj Venjaranmood is in his usual self. Audience can feel the makeup of Kalabhavan Mani as 'irutt' and couldn't identify him as a natural character. He only had a small role in film.
The music is forgetful. This film doesn't stand a chance. Go ready with a glucose pack, as your energy will get drained watching the film. I was wondering if our late scientist Einstein could have found a law for energy loss while watching films.
This is not a very bad film as we all have witnessed worse.
Good luck next time.
Thanseer M.A
1.5/5
Please submit your review here
Currency Stills