Breaking News Live: Vineeth & Kavya together again
12 Apr 12, 09:41am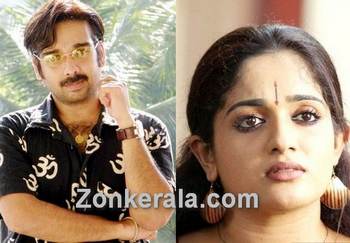 Cast: Vineeth, Kavya Madhavan, Saranya Mohan, Thilakan, Devan, Baburaj
Direction: Sudheer Ambalapattu
Producer: Ranjith Kumar
Banner: News Value Productions
Distribution: ITL Entertainments
Screenplay: G. Kishore


Vineeth and Kavya Madhavan comes together again for the new movie Breaking News Live. The duo was last seen together in the movie Banaras. The film is directed by Sudheer Ambalapattu. Breaking News Live is produced by Ranjith Kumar under the banner News Value Productions.

Kavya Madhavan will be seen in a different role in this movie. Saranya Mohan is also playing a leading role in this flick. Breaking News Live focuses on the social issues and the way media handles the situations.

Media Journalist G. Kishore pens the screenplay for Breaking News Live. The film will start shooting in April. Thilakan, Devan, and Baburaj are also appearing in important roles. The film will have its locations at Munnar, Kozhikkode, and Ottappalam. ITL Entertainments will bring the movie to the theatres.