Black Dahlia an investigating thriller scripted by Baburaj
12 Mar 09, 10:45am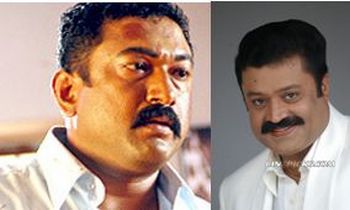 Another movie with tons of girls is hitting the theatres soon. This mass hysteria of adding girls as characters was started with Shaji kailas' Chinthamani Kolakkase. Shaji himself proved this wont work unless backed with a tight script with Red Chillies. Black Dalia is directed by the stereotyped villain Baburaj who has got more than a decade of experience in Malayalam film industry.

Black Dalia is an investigative thriller, which is scripted by Baburaj himself; the film revolves around a gang of ten NRI girls studying in Sacred Heart Medical College.

Sri Lankan actress Tami Dushyantha, Tamil-Telugu actress Suja Naidu, Malayalee actresses Teena Ponnamma, Ruksha, Jisna Ali, Althara, Kavitha Nair, Pavithra, Thegika and Sherry Minhas from Punjab are the ten heroines.

The cast also includes Vijayaraghavan, Jagathy Sreekumar, Devan, Anil Murali, Kalasala Babu, Kollam Thulasi, Sathar, Sai Kumar, Siddique, Niyas, Johny, Abusalim, Saju Kodiyan Skantha, Suja, Pavithra, Geetha Vijayan, Kavitha Nair, Seema, Ambika Mohan, Usha etc.

Baburaj plays a key role in the film, his wife and actress Vani Viswanath also does a major role as DIG Daisy Wilfred.

Black Dahlia features lyrics by I.S. Kundoor, Dr. Deepak Sneh, and Jofi Tharakan. Music is by Sayan Anwar.

Cinematography by P. Sukumar shots are chopped by Don Max.

Suresh Gopi does a guest role as Narco Analyst named Aditya Varma in Black Dahlia. Suresh Gopi is currently busy with three Malayalam films: Debutant pair Fazil and Jayakrishnan's Kanchipurathe Kalyanam, Unnikrishnan's I.G. and Ajmal's investigative thriller Ring Tone.

Suresh Gopi's Heylassa which is his first release of the year 2009 has already given way for other films.

The entire shooting of Black Dalia has been completed in Ernakulam.

M.K. Muhammad produces the film under the banner of M.K. Productions. Black Dalia is expected to hit the theatres in April.