Movies
:
Actresses
:
Navya Nair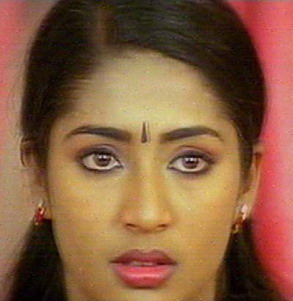 Navya Nair
is a leading actress from Kerala. Her actual name is Dhanya. Navya Nair hails from Cheppad in Alappuzha district. She is noted for her typical Malayali looks.
Navya Nair's Debut to Films
She debuted in the Malayalam film Ishtam in 2001 opposite to Dileep, the famous Malayalam actor. Navya performed extremely well in her movie Nandanam, in which she acted as a servant girl, Balamani who is a dedicated devotee of Lord Guruvayoorappan.
Navya Movies
Navya Nair acted opposite to most of the leading actors of Malayalam cinema. She performed well opposite to Dileep in Ishtam, Mazhathullikkilukkam, Kunjikkoonan, Kalyanaraman, Gramaphone, Pattanathil Sundaran, Pandippada, Sarkar Dada, Kanne Madanguka and Saira. Her other movies are Chathurangam, Vellithira, Ammakilikkoodu, Sethurama Iyer CBI, Jalolsavam and Chathikkatha Chanthu. A new movie Pathaaka is under production.
Navya Nair's Tamil Movies
She has acted in Tamil films like Azagiya Theeye, Amirtham, Chidambarathil Oru Appasamy and Paasakiligal. Her new movies Maaya Kannaadi and Aadum Koothu are under production.
Awards Received by Navya Nair
She bagged the Kerala State Award for the Best Actress in 2002 for the film Nandanam and again in 2005 for her performance in films Kanne Madanguka and Saira.