Movies
:
Actresses
:
Gopika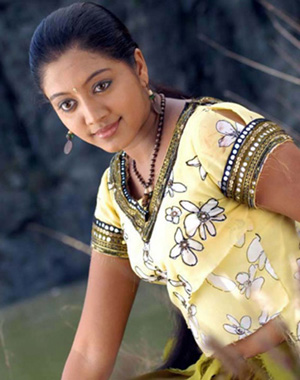 Gopika is the beautiful actress from Kerala. She is the most wanted actress in Tamil and Malayalam films today. She was born in Thrissur in Kerala.
Gopika's Debut to Films
Gopika came to films through modelling. Her original name is Girly. She was adjudged Miss College during the farewell celebrations and she was the first runner-up in the Miss Thrissur Beauty pageant. Her photographs appeared in major magazines and photographer Taha referred her to director Tulsidas who cast her in his film Pranayamanithooval and renamed her as Gopika. After Pranayamanithooval, Gopika acted in a Kannada film Kanasina Loka. It was her third film '4 The people' made her the most wanted heroine of the industry. The film was a big hit in Kerala and the song Lejjavathiyae.... became very popular.
Gopika's Success in Tamil and Telugu Films
After the film '4 The People', the Tamil director Cheran cast her in his film 'Autograph'. She became very popular in Tamil after the success of this film. When the films '4 The People' and 'Autograph' were remade in Telugu, she was given the leading female roles and both the films were great successes. Gopika became popular in Malayalam, Tamil and Telugu films. Her newly announced Tamil film is 'Asokamithran' which will be directed by Karu Pazhaniappan.
She acted in the Telugu film, 'Letha Manasulu' (the remake of Azhagy) also. She did the Tamil film 'Thotti Jaya' with Simbhu and 'Kana Kandein' with Srikant.
Gopika's Malayalam Movies
Gopika bagged the Asianet Award for the film 'Vesham' in which she acted opposite to Mammootty. She acted with Jayram in the film 'Fingerprint'. Her film 'Chandupottu' with Dileep, became very popular. 'Nerariyan CBI' with Mammootty, The Tiger and Pachakuthira are her latest films.