Movies
:
Actresses
:
Kavya Madhavan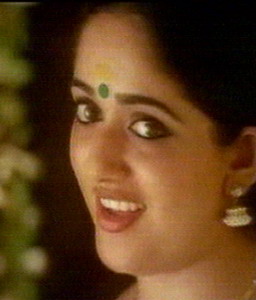 Kavya Madhavan
is the most favourite Actress in Malayalam Cinema today. She was born on September 19, 1984 at Neeleswaram in Kasargod district of Kerala. She has a wonderful film career history with lot of hit movies to her credit. She started acting in films when she was 7 years old. Her debut film was Pookalam Varavayi released in 1991.
Major Kavya Madhavan Movies
Kavya Madhavan has acted opposite to almost all Malayalam heroes. Her major films include Chandranudhikkunna Dikkil, Runway, Lion, Meesha Madhavan, Dosth, Thenkasi Pattanam, Darling Darling, Thillakkam, Oomapenninu Uriyadapayan, Anandabhadram, Kochi Rajavu, Perumazhakkalam and Greetings. She was the centre character in the films Gaurisankaram and Mizhi Randilum. In the film Mizhi Randilum she acted in double role.
Awards received by Kavya Madhavan
Kavya was honoured with Best actress Award in 2004 for her film Perumazhakkalam. She had also won Film Critics Award 2000 for 2nd best actress (Chandranudhikkunna Dikkil) and Kerala Film Audience Award 2003 for best Actress for (Oomapenninu Uriyadapayan).