Veeraputhran: Prithviraj as freedom fighter
20 Jul 10, 09:32am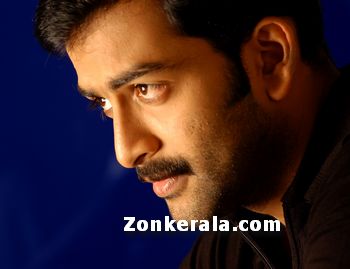 Young hero, Prithviraj has a very tight schedule. He has good number of movies to his credit which are under various stages of production. Some movies are at the discussion stage as well.

In addition to his busy schedule, Prithvi is venturing into film production under the banner 'August Cinema'. First film his company produces would be Santhosh Sivan's 'Urumi', in which Prithviraj himself is in the leading role, as a man who tries to kill Vasco Da Gama, the first Portuguese sailor, when he arrived at Kappad. He will also don the historical character Veluthampi Dalava in a movie with the same title.

Veeraputhran is about the life of a freedom fighter, Mohammed Abdu Rehman, who fought hard against the British rule in India. Prithviraj dons the role of Mohammed Abdu Rehman. Life of Rehman from 1921 to 1945 will be depicted in this film.

Mohammed Abdu Rehman Sahib was a great revolutionary and was considered as a secular politician, who discontinued his studies from Aligarh Muslim University to participate in the non-cooperation movement and the Khilafat movement. Sahib made efforts to bring peace during the Mopla riots in 1921 and was imprisoned in 1921.

Sahib participated in the Salt Satyagraha also in 1930. All these incidents will be depicted in the movie.

Veeraputhran is scripted and directed by P T Kunju Muhammed. The specialty of the film is that the many of the characters in this movie are donned by the successors of the original people.

Role of E.M.S. Namboothiripad will be played by his grandson Sujith. Writer N.P. Muhammed's role will be donned by his grandson, while Vaikom Muhammed Basheer's character will be played by his son Aneez.

Siddique (as Moidu Maulavi) and Jagathy Sreekumar will play other major roles in Veeraputhran.

Prithviraj described the movie as a commercial film with art, romance and suspense in the press meet which announced the movie.

Shooting of Veeraputhran will commence by November 2010.