Spirit: Mohanlal teams with Ranjith after a gap of 4 years
17 Feb 12, 11:58am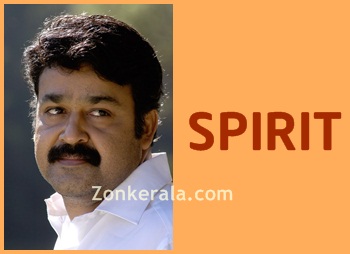 Direction: Ranjith
Banner: Ashirvad Cinemas
Producer: Antony Perumbavoor
Camera: Venu
Starring: Mohanlal

Mohanlal and Ranjit teams up again after a gap of four years for the upcoming movie 'Spirit'. The last film they worked together was Rock N Roll. Ranjit directed Mammootty in 'Paleri Manikyam Oru Pathirakolapathakathinte Katha', 'Kayyoppu' and 'Pranchiyettan and the Saint' recently. His last release was 'Indian Rupee' with Prithviraj in the lead.

Antony Perumbavoor produces the movie under the banner Ashirvad Cinemas. Venu is the cameraman. Many of their earlier films like Ravanaprabhu were superhits. So their teaming up again gives a lot of expectations among the fans.

Casting is going on for the film. It is reported that actress Kaniha will play the leading lady. Kaniha was seen with Mohanlal in the movie Christian Brothers as his sister. This will be the first time the duo will be paired again. Mohanlal will be playing the role of Raghunandan, a very different character.

Spirit will start shooting on March 10 at Thiruvananthapuram.