Simhasanam: An Action Thriller from Shaji Kailas
30 Mar 12, 11:46am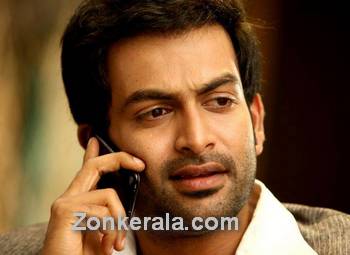 Cast: Prithviraj, Saikumar, Aishwarya Devan, Vandana Menon, Vijayakumar, Salim Kumar, P. Sreekumar
Director : Shaji Kailas
Producer : S. Chandrakumar
Banner: Malavika Productions
Written by: Shaji Kailas
Cinematography: Shaji


Simhasanam is an upcoming Malayalam movie written and directed by Shaji Kailas. Prithviraj dons the leading role and Aishwarya Devan is making the debut as heroine. Saikumar, Vandana Menon, Vijayakumar, P. Sreekumar and many others are also appearing in important roles.

Prithviraj and Shaji Kailas were working together for the movie Raghupathi Raghava Rajaram, which is now shelved for financial reasons. Now the action director is joining hands with the young hero Prithviraj again for this new movie Simhasanam. Shaji Kailas's much awaited film The King and the Commissioner was released last week.

Simhasanam is produced by S Chandrakumar under the banner of Malavika Productions. Shaji handles cinematography.

Simhasanam has its major locations at Idukki and Hyderabad. Simhasanam will be an action thriller. The shooting of the film has started at Ottappalam in February and will reach screens later this year.