Rasaleela: Remake of the 1975 Kamalhasan film
15 Mar 12, 11:44am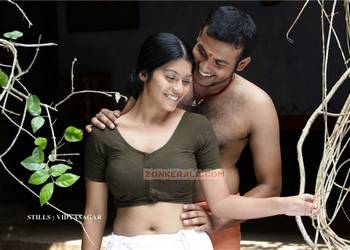 Director: Majeed Maranchery
Produced by: Benny Peters
Banner: S B M Entertainments
Story & Screenplay: Majeed Maranchery
Dialogues: Shiju Elankode
Cinematography: Susheel Kumar
Music: Sanjay Chaudhari
Lyrics: Vayalar Sharatchandra Varma
Cast: Dharshan, Prathishta, Kalasala Babu, Narayanan Kutty, Anoop Chandran, Urmila Unni, Hari, Mini Arun, Mano Mohan, Tony


It is the time of remakes in the Malayalam film industry. After the success of Neelathamara and Rathinirvedam, it is now the time for the remake of Rasaleela and Chattakkari.

Rasaleela is the remake of the 1975 Malayalam movie with the same title, starring Kamalhaasan and Jayasudha in the leading roles. N. Sankaran Nair directed the film.

Majeed Maranchery directs the remake and the film is produced by Benny Peters under the banner of B and M Entertainments.

New faces Dharshan and Prathishta are in the leading roles in the remake version. Kalasala Babu, Narayanan Kutty, Anoop Chandran, Urmila Unni, Hari, Mini Arun, Mano Mohan and Tony are the other people in the cast.

Susheel Kumar anchors the camera, while Sanjay Chaudhari composes music for the lyrics of Vayalar Sharatchandra Varma.

Interesting thing about the movie is that sons of music director Salil Chaudhary, Lyricist Vayalar Rama Varma and singer K J Yesudas, who were the team behind the music of Rasaleela orignal version, are united in the remake. Sanjay Chaudhari, Vayalar Sharatchandra Varma and Vijay Yesudas make a team in Rasaleela remake.

Shiju Elankode writes the dialogues. Story and screenplay are written by the director himself. Rasaleela is the story of an old Namboothiri family.

The son of the family gets married, but is being killed later. The widow stays back in her husbands place and can not return to her home. The family finds out that some evil force is controlling the unhappy situation and the happenings in the house. They call in a person to conduct rituals to drive away the evil force.

The man's helper falls in love with the widow and the story progresses through a series of incidents. The movie started shooting at Guruvayur.
Rasaleela Movie Gallery