Marykkundoru Kunjadu: Dileep and Shafi together again
5 Oct 10, 11:07am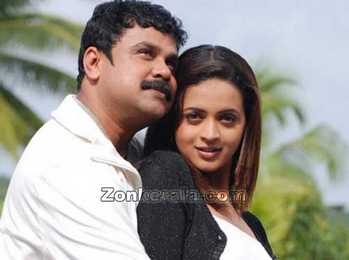 Director: Shafi
Banner: Vyshakha Cinema
Producer: P. Rajan
Music: Berny- Ignasius
Cinematography: Shyam Dutt
Script: Benny P. Nayarambalam
Star Cast: Dileep, Bhavana, Jagathy Sreekumar, Suraj Vanjaaramoodu, Innocent and Salim Kumar

Marykkundoru Kunjadu is the title of the next Dileep and Shafi combination film. This will be hilarious comedy entertainer starring many other popular comedy kings like Jagathy Sreekumar, Suraaj Venjaramood, Innocent and Salim Kumar.

Shafi - Dileep combination's earlier flick Kalyanaraman was a superhit. Benny P. Nayarambalam who wrote the script for Kalyanaraman is the script writer for the new venture too. Bhavana will play the heroine. She is back in Malayalam after last years super hit Happy Husbands.

The title of the film may change later. Aadu Puli Aattam is another title in consideration for this comedy flick.

The film will be produced by P. Rajan under the banner of Vaisakha Cinemas. Shyam Dutt handles the camera while music is composed by Berny - Ignasius.

The pooja of the film was held at Ernakulam Edapally Anchumana temple.