Kudumbasree Travels : A Family Entertainer
15 Oct 10, 05:49pm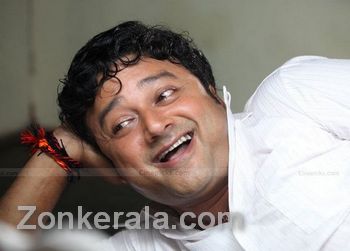 Director: Kiran
Banner: Mythri Visuals
Music Director: Biji Bal
Lyricst: Vayalar Sharath Chandra Varma
Distributor: Central Pictures
Dialogue: Thomas Thoppilkudi
Star Cast: Jayaram, Bhavana, Jagathy Sreekumar, Janardhanan, Maniyanpilla Raju, Mamukkoya, P. Sreekumar, Kottayam Nazeer, KPAC Lalitha, Kalpana, Radhika, Kulappilly Leela

Kudumbasree Travels is the forthcoming Jayaram movie. This is a family oriented subject. Bhavana plays the heroine in Kudumbasree Travels.

Jayaram and Bhavana were last seen together in the super hit film Happy Husbands. Jagathy Sreekumar, Janardhanan, KPAC Lalitha, and Kalpana are the other actors in the main cast.

Kudumbasree Travels is expected to be a hilarious entertainer. The story takes place in a small village in Kerala called Chithirapuram. A group of innocent people from the village sets out to the town to attend the marriage of their friend Aravindan, a Chakyar Koothu exponent. They travel in a bus named Kudumbasree Travels.

Aravindan's uncle Pachu and his friend Nittar are conspiring against his marriage to the rich girl Aswathi. Instead Pachu wants Aravindan to marry his daughter. On their way to attend the marriage, the group meets Sreedevi who keeps a lot of secrets and the story takes its turn at this point.

Jayaram appears as Aravindan without a moustache in the movie. Kudumbasree Travels is expected to hit on the screens across Kerala by January 2011.
Kudumbasree Travels Photo Gallery