Diamond Necklace: A Lal Jose Film
2 Mar 12, 08:54am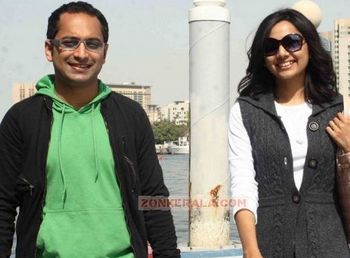 Directed by: Lal Jose
Written by: Dr Iqbal Kuttipuram
Production Banner: Anitha Productions
Distribution: LJ Films
Camera: Samir Thahir
Star Cast: Fahad Fazil, Samvrutha Sunil, Rohini, Gauthami, Anusree, Sreenivasan and Jagathi Sreekumar

Director Lal Jose's forthcoming venture 'Diamond Necklace' will have Fahad Fazil as the protagonist. Samvrutha Sunil, Anusree and Gauthami Nair, Rohini play important roles.

The movie is about the youngstes relationships in the modern times. The story revolves around the character played by Fahad Fazil and his relationship to three women.

The movie will be produced by Anitha Productions and distributed by Lal Jose's new production company LJ Films. Diamond Necklace is written by Dr. Iqbal Kuttipuram. Samir Thahir handles camera.

Pooja of the movie was held in Dubai on February 23. Most part of the film is shot in Dubai itself. The crew faced many difficulties due to the unexpected 'Shamaal' (desert wind) in Dubai. The movie is expected to be released in May 2012.
Diamond Necklace Movie Stills