Chattakkari: Poorna to be the new Julie
6 Mar 12, 10:15am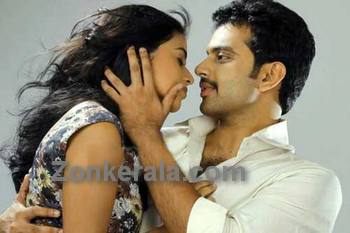 Direction: Santhosh Sethumadhavan
Producer: G Suresh Kumar
Banner: Revathy Kalamandir
Story: Pamman
Script: Thoppil Bhasi
Cinematography: Vinod Ellampally
Editing: Ajith Kumar
Music: M. Jayachandran
Cast: Hemanth Menon, Poorna

Shamna Kasim aka Poorna will be the new Julie in the remake of Chattakkari, the 1974 hit directed by K S Sethumadhavan. The new Chattakkari will be directed by Sethumadhavan's son Santhosh Sethumadhavan.

The old version was produced by M. O. Joseph. The remake will be produced by G Suresh Kumar of Revathy Kalamandir. Suresh Kumar earlier produced the remakes of Neelathamara and Rathinirvedam, both were superhits.

The story is based on a novel by Pamman, while the script and screenplay were by Thoppil Bhasi. Chattakkari will have Vinod Ellampally as the cameraman. Ajith Kumar is the editor. M. Jayachandran is the music director.

Hemanth Menon, introduced by Fazil in Living Together and later seen in Dr. Love will be the male lead. In the original, the leading roles were handled by Lakshmi and Mohan. Chattakkari is the love story of an Anglo-Indian girl, Julie with a Hindu boy, Sasi. Julie becomes pregnant and gives birth to a baby boy secretly. The problems she faces later form the later part of the story.

The shooting of Chattakkari will start soon.