Ernakulam -> Bolgatty Island/Palace
Bolgatty Island is a beautiful Island near Kochi. Bolgatty Palace built by the Dutch is situated here. A hotel of KTDC is functioning here. The palace is two-storeyed and contains well-decorated bed chambers, a huge lounge wherein historical portraits are displayed. Bolgatty Palace one of the oldest existing Dutch Palace outside Holland.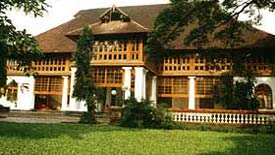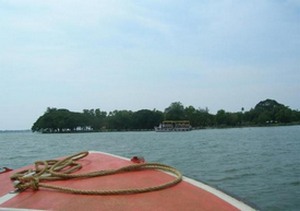 One must travel by a boat to reach the bolgatty island.
The boat ride from the mainland Ernakulam to the island is a pleasurable experience. A picnic to this island will be a happy feeling to all. There is also a well laid golf link in the Bolgatty Island. There are some vendors for snacks and ice creams for tourists in the island.

The Bolgatty Palace surrounded by the Palm-fringed backwaters is a really beautiful sight for every traveller. The resort offers palace and executive suits, deluxe rooms, honey moon and lake front cottages along the edge of the backwaters for stay. Frequent boat service is available from the mainland, Ernakulam to the Bolghatty island.