Pranchiyettan and the Saint User Reviews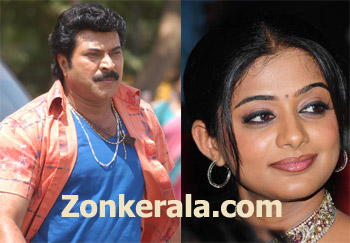 » Malayalm Movies
» Preview » Users Review (3.1 by 799 Users)
Write a Review
(User IP will be recorded. So no bad words please. Only One review per user/IP)
---
Febi 19 Sep 10, 04:52pm

flop
Aravind, Kochi 19 Sep 10, 04:51pm

Mammootty as Pranchiyettan realizes that the Thrissur dialect (which he delivers to perfection) is not the only thing that would make this character a real challenge for the artist in him. The actor plays Pranchiyettan as if he were born to do it, and the personal details that he adds to his marvelous performance makes it one of the most profound ones in his illustrious career. The supporting cast never disappoints either, be it the ravishing Khushboo or the charming Priyamani, the playful Siddiq, or the trouble maker Tini Tom, the amusing Innocent or the expressive Ganapathi, and several others.

Ranjith manages a unique mix of satire and comedy in 'Pranchiyettan and the Saint' and it's a tight ropewalk indeed for the director to juggle between fantasy and reality. In doing so he brings down heaven as close to earth and opens up a new universe before us where God and man beautifully blend into one. This is a must-watch folks. Just make sure you do not miss out on this one.
Suman 19 Sep 10, 04:22pm

theataril aareyum kananilla.padam potttipoyee.
Waste 19 Sep 10, 02:14pm

waste
Amil 19 Sep 10, 02:10pm

flop
Haseeb 19 Sep 10, 02:07pm

Good movie
Karti 19 Sep 10, 02:05pm

potti
Mani 19 Sep 10, 01:29pm

waste
Vvv 19 Sep 10, 01:15pm

Libin 19 Sep 10, 01:14pm

flop
Vandematharam 19 Sep 10, 01:12pm

super movie
Saaju 19 Sep 10, 01:08pm

flop
Deepak 19 Sep 10, 12:59pm

flop
Blockbuster 19 Sep 10, 12:58pm

Pranchiyetan
Chandran 19 Sep 10, 12:55pm

katthi padam
Alvin 19 Sep 10, 12:51pm

Great
SIDHARTH, ernakulam 19 Sep 10, 12:36pm

awesome movie. super comedy from mammookka and innocent. kanda kootharakaal ivade shikharine puvarthi parayind. pranchiyetan pole nala cinema appreciate cheyanam. the majority of modern malayali audience hav a woeful taste. hats off to renjith-mammootty team BLACK, KAYYOPPU, PALERI and now PRANCHIYETTAN.
Binu 19 Sep 10, 12:08pm

Potti
Vvv 19 Sep 10, 09:36am

Abhi 18 Sep 10, 11:50pm

realy good movie. first half full of comedy.2nd half also superb with lots of mesages.