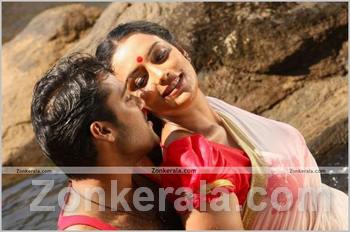 Sthalam
Director:
Sivaprasad
Story, Screenplay & Dialogue:
Siva Prasad
Banner:
Avagama Creations
Produced by:
Mariyam Cherian
Editing:
Vinod Sukumaran
Camera:
Ashwini Kaul
Music:
Bhoopan Hasarika
Star Cast:
Bala, Shweta Menon, Shanker, P. Sreekumar, Geedha Salam, Kochu Preman, Siddhartha, Sobha, Kannur Sreelatha, Arun Shanker, Vasantha, Vijimol, L.K. Leenus, Vishnu Prasad, Master Shawn, Master Manu Vijayan
Sthalam is an upcoming Malayalam movie directed by Sivaprasad. Bala and Shwetha Menon plays the pivotal roles. This is the second time that Bala and Shwetha Menon are coming together for a movie. They were earlier seen together in the movie 'Kayam', directed by Anil.
Sthalam deals with the struggles man makes to acquire a piece of land. Bala plays the character of Raghuthaman, a land surveyor. Swetha plays Chandrika, daughter of Pokkan Mooppan.