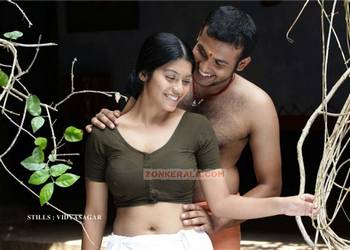 Raasaleela
Director: Majeed Maranchery
Produced by: Benny Peters
Banner: S B M Entertainments
Story & Screenplay: Majeed Maranchery
Dialogues: Shiju Elankode
Cinematography: Susheel Kumar
Music: Sanjay Chaudhari
Lyrics: Vayalar Sharatchandra Varma
Cast: Dharshan, Prathishta, Kalasala Babu, Narayanan Kutty, Anoop Chandran, Urmila Unni, Hari, Mini Arun, Mano Mohan, Tony

Rasaleela is the remake of the 1975 Malayalam movie with the same title, starring Kamalhaasan and Jayasudha in the leading roles. N. Sankaran Nair directed the film.
Majeed Maranchery directs the remake and the film is produced by Benny Peters under the banner of B and M Entertainments.
New faces Dharshan and Prathishta are in the leading roles in the remake version.