My Dear Bapuji : Animation film on Gandhiji
31 Jul 10, 04:04pm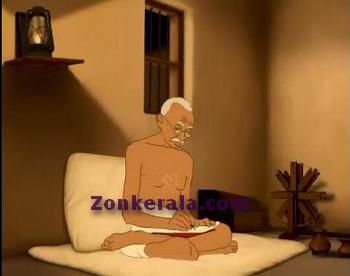 An animation film titled 'My Dear Bapuji' on the life of the Gandhiji is almost completed and is ready for release. This animation film which portrays the life and struggles of Mahatma Gandhi is expected to be a drive against terrorism, racism and communalism. Earnest effort has been taken to make the presentation impressive to children and the filmmaker believes that the animation format can attract kids easily.

This venture has been flagged on by Mahatma Gandhi National Foundation and the production for this forty five minute film has commenced more than a year ago. The film is made as part of 'Know Gandhiji' campaign to be launched at national level to impart Bappu's ideologies to the upcoming generation. The film will be dubbed and released in all Indian languages including Hindi, English and other regional languages.

The film aims at warning the children on the evils of communalism and terrorism. My Dear Bapuji is produced by Retheesh Pazhayaveettil and Directed by A K Saibar. Mahatma Gandhi National Foundation has plans to produce animation films on great freedom fighters like Subash Chandra Bose, Bhagath Singh and Chandrasekhar Azad.

The movie is slated to be released on August 15, the Independence Day of India.