Mohanlal's Upcoming Movies
5 Jun 09, 11:43am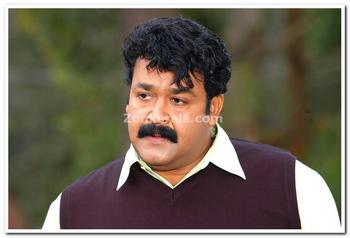 Bagavan is arguably the biggest flop for Mohanlal and one of worst films in Malayalam cinema history. But that doesnÂ't create a trouble for this great actor. He is one fine man who is always calm; he is known for his humility and is always ready to help others.

Technicians love to work with him as he is no trouble maker. This two time National Award winner actor has been ruling Malayalam cinema industry along with Mammootty for more than two decades now. He has completed about 288 films and has signed 39 others for the coming years.

In 2009 itself Lalettan have about 11 releases.

In the last 5 months we have witnessed

Red Chillies with Shaji Kailas,

Sagar Alias Jackie Reloaded with Amal Neerad, and

Bhagawan with Prasanth Mampully

His upcoming films

Bramaram with eminent director Blessy. From the industry sources zonkerala.com gets news, that this will be one of a kind cinema experience.

Nair San with Albert

Alexander-The Great with Murali Nagavally who is Associate to Priyadarshan. He has earlier done a film with the actor.

Karnan with Super hit commercial director Joshy.

Shikar with M. Padmakumar who has given a big flop for Mammootty with Parunthu.

Casanova with Roshan Andrews which is budgeted around 10 crores.

Cousins with commercial filmmaker Lal Jose.

Anwar RasheedÂ's untitled film.

Hello Mayavi with successful comedy director Shafi. In which Mohanlal and Mammootty unites again.

Thalaivan Irukkiraan – A Remake of Bollywood film A Wednesday. Kamal Haasan co star with him in this movie.

Yugapurushan with R. Sukumaran

Dasanum Vijayanum with comedy Czars Rafi Mecartin

Kandahar with Major Ravi

Kadal with Shaji N. Karun

Bheeshmar with talented writer, director A.K. Lohitadas

Ettam Classum Gusthiyumwith Laughter king Johnny Antony

Kudumba Chithram with Johnny Antony

Krishna with R. Sarath

Directors having his dates - Gautham Menon, Thomas Sebastian, Siddique, Priyadarshan, Kamal, Renjith, Shaji Kailas, Hari Kumar, Sathyan Anthikkad, Thambhi Kannanthanam, S.L. Puram Jayasurya, Renji Panicker, Jayaraj, Bipin Prabhakar, Rafi-Mecartin and B. Unnikrishnan.

Producers having his dates - Valiyaveetil Siraj, Aroma Mani, Seven Arts.

What do you think of Mohanlal acting in all these films in 3 to 4 years? While actors in north are following 1 film per year norm he is working in more than 10 films, will that affect the quality? What does he have to achieve by doing this?

His anxious fans are worried of him not taking rest. Is it his decision to act in this much films or someone else coerces him to sign, who knows?
Mohanlal Photo Gallery