Lavender: A Beautiful Love Story set in Malaysia
27 Mar 11, 09:06pm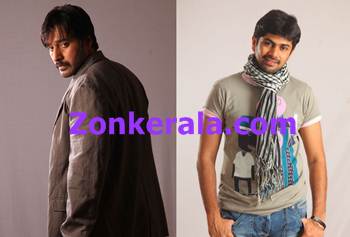 Direction: Altas Ali
Producer: Jimmy Mathew
Banner: Council Films
Lyrics: Vairamuthu, Rafeeq Ahmed
Music: Deepak Dev
Title Song: A.R Rahman
Sound Consultant: Resul Pokkutty
Story: Altas Ali
Screenplay, Dialogue: Anoop Menon
Camera: Khalid Mohaseb
Distributor: Council Films

Cast: Nishan, Rahman, Vyshali, Anoop Menon, Thalaivasal Vijay, Janardhanan, Kalpana, Anoop Chandran

Lavender is a forthcoming Malayalam movie starring Nishan and Rehman in the pivotal roles. Directed by Altas Ali, Lavender is a beautiful film shot in Malaysian locations.

The film has the title song by Oscar winner A.R. Rahman. Sound Engineering is by Resul Pokkutty. Lavender is produced by Jimmy Mathew under the banner Council Films.

Mumbai based model Vyshali plays the female lead. Anoop Menon, Thalaivasal Vijay, Janardhanan, Kalpana, and Anoop Chandran appear in other leading roles.

Megastar Mammootty launched the movie at Kochi last year. Lavender has only a small number of characters. The film goes on with the life of three major characters Siddharth, Ajay, and Esha portrayed by Nishan, Rehman and Vaishali.

Anoop Menon acts as Raghavan in Lavender. Lavender is a love story depicted in a different style.
Lavender Movie Gallery