Judgement Day: Renji Panicker brings an action thriller
2 May 11, 08:43am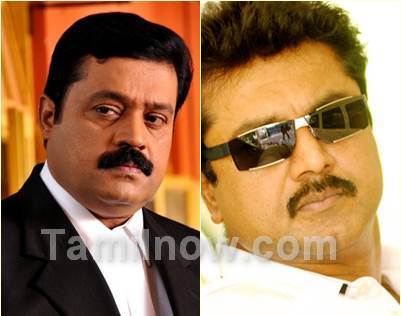 Director: Renji Panicker
Story, Screenplay & Dialogue: Renji Panicker
Cast: Suresh Gopi, Sarath Kumar

Renji Panicker directs the upcoming Malayalam movie 'Judgement Day' with Suresh Gopi in the pivotal role. Story, Screenplay and dialogues are handled by the director himself.

Judgement Day is an action thriller, with Suresh Gopi playing the role of Ramdas, a criminal lawyer. Tamil actor Sarath Kumar, who is playing good roles in Malayalam films recently, also does a main character in Judgement Day. This is the second time Sarath Kumar and Suresh Gopi are working together. They were seen together in the recently released Christian Brothers.

Suresh Gopi - Shaji Kailas - Renji Panicker Combination worked well and created many hits in Mollywood earlier like Thalastaanam, Mafia, Ekalavyan, and Commissioner. Later on, Renji worked with director Joshie as script writer and again produced some thrilling movies with punch dialogues like Lelam and Pathram, casting Suresh Gopi as the protagonist.

Renji Panicker himself directed the second part of Commissioner (Bharath Chandran IPS) with Suresh Gopi again and that was a superhit. Judgment Day is expected to be a murder mystery. So we can expect another thrilling movie from the team.