A new version of Pokkiri in Malayalam
11 Mar 10, 12:46pm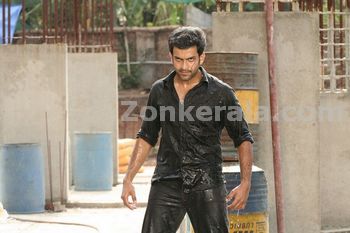 As remakes and sequels are getting very good response from the audience they are making the day. Malayalam film industry is also changing its color and becoming florid like its neighbors.

Promod Pappan the director duo is known for their overly commercialized films and frantic camera movement is back after their release of Namitha starrer Black Stallion, which created the oomph on the release but didn't sustain it. Their film Abraham Lincoln had more than a co incidental resemblance with Hindi flick Dhoom.

Related sources gives away the news that the director duo is remaking legendary actor Kamal Haasan's 1985 super hit Kakki Sattai directed by the craft man Rajashekhar. It had Kamal Haasan playing the role of an undercover cop. The original was produced by Sathya Movies and was released twenty five years back and was a runaway hit. The film had established the status of Kamalhassan as a superstar in those days.

Kakki Sattai was partially remade in Telugu by Puri Jaganath as Pokiri, which was later remade in Tamil as Pokkiri. This Tamil version has run 100 days in Kerala. Then the film was released in Hindi as Wanted starring Salman Khan.

Produced by Jagadeesh Chandran under the banner of Kichu Films, Malayalam chocolate star Prithviraj is the hero in this remake. Rajesh Jayaraman is the script writer.

Even if Prithviraj can match with Kamala Hassan, who will do the role of Sathyaraj as the villain, is question some enthusiasts are posing.